Written by: Claudia Díaz Iborra.
Hello evrybody!, I was born in Murcia, it's a city located in the south of Spain. I reckon it's the best place to live, as we have worm temperatures and it's always sunny, we use a healthy and variety diet. We also have tipycal food such as:
zarangollo
chipirones
ensalada murciana
but the most popular food in Murcia it's tapas
As you can see we have a lot of types of food to chose. Besides gastronomy we are very famous for our sunny and family beaches. There are lots of beaches along the mediterranean coast: big ones, small ones, coves, with white sand…
I'm very proud of our old history and monuments, the most importants are: The cathedral
The Arab wall
The market of Veronica
The palace of San Esteban
We also count with musems. The museum of Salzillo. Salzillo (1707-1783) was a very important person in the history of the art, he was famous for his amazing paintings and wonderful sculptures.
And finally I'd like to mention our impresives and popular traditions:
"El bando de la huerta"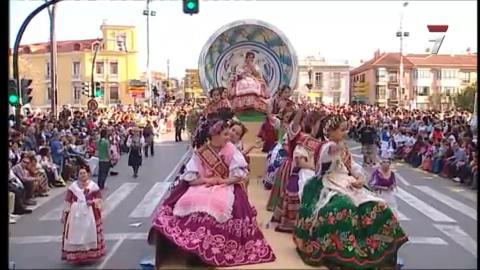 At this party we remember aour traditions like the way to dress long time ago.
"El entierro de la sardina"
It's a holiday that is celebrated during the Spring Festival and whose central event is a great parade of floats that culminates with the burning of the sardine the following Easter Saturday. It has been declared of international tourist interest.
Also we have Easter with processions; Christmasts holiday, when we celabrate that a lot of time ago Jesus born, etc.
I hope you enjoyed my summary of Murcia and one day you will visit us.
kisses!(:
Filed under: Murcia |